A tennis court needs a fence around its perimeter to contain the balls and to provide security. Although a court fence is usually a type of chain link fence, it can be customized to the clients specifications.
There are several different types of fencing available.
The wire type is commonly used because it allows maximum light to pass through and people to see in and out, it's a relatively cost-effective option, and it contains the ball within the court boundaries.
Vinyl clad fencing is more expensive than galvanized but provides benefits in terms of durability and aesthetics. Color coated fences help tennis courts to blend into their surroundings, enhancing their appearance.
At Advantage Courts we use Master Halco's color chain-link systems which have been specifically designed for Sports Complex applications. It is available with galvanized, aluminized, and PVC coated chain link fabric on a galvanized steel framework.
Gates
Enough gates should be installed to allow entrance and exit at both ends of the court, and to allow retrieval of balls. There should also be access for wheelchair players and any required maintenance equipment.
Windbreaks
While their primary role is to reduce and/or deflect the effects of wind, they provide a background against which the ball can be seen. Thus, they should be of a sufficiently contrasting color to the ball. They also reduce glare and provide privacy. A single color piece of fabric is often used for this purpose.
Advantage Courts takes great pride in the construction of our customers new courts. We consistently build the best courts in Central Florida, beginning with high-quality fence and hardware installation, and ensuring the utmost care during paving.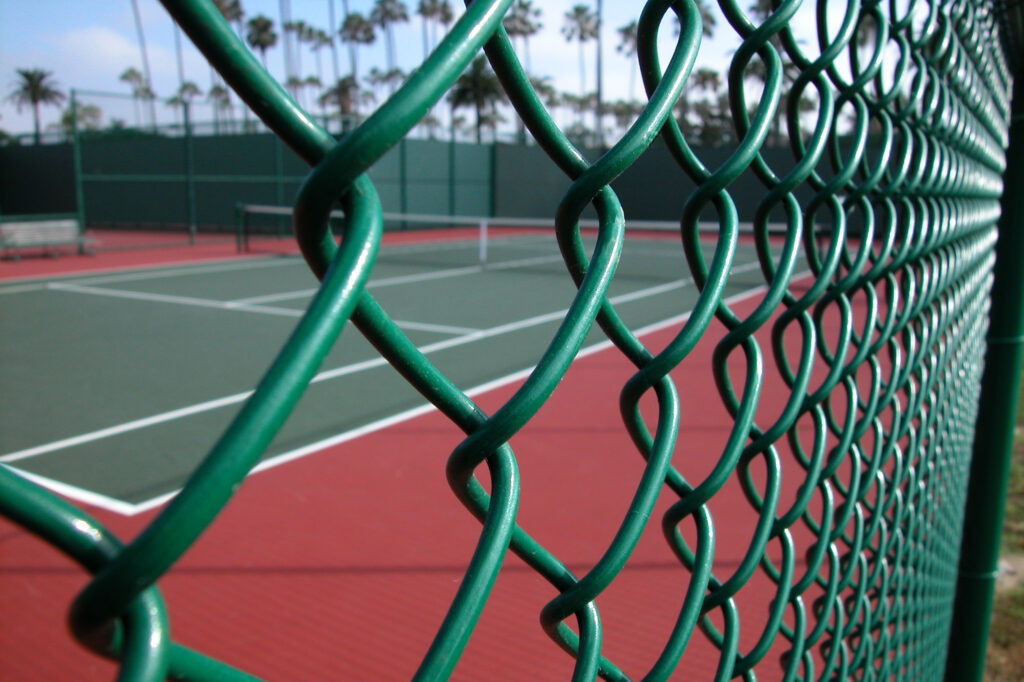 Have Additional Questions?