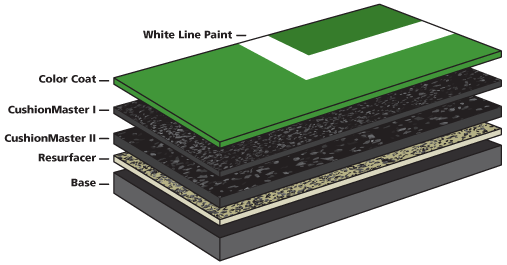 SportMaster® Tennis Systems
To reduce impact shock and muscle fatigue associated with asphalt and concrete hard courts, Sportsmaster® has engineered a system called Pro Cushion Systems. Added layers of CushionMaster ™ II increase shock attenuation for better health and longer playing comfort, especially for older players.
Sport Master's® products feature 100% Acrylic Resins and are manufactured with bright and vibrant colors. They also feature specifically engineered textures to provide optimum enjoyment for players and surface performance for years to come.
Want to go Green?
Advantage Courts can help you by using Sportmaster® surface colors. Sportmaster® offers a variety of surface color choices that can contribute to LEED credits for low solar reflectance index. This results in cooler sports surfaces and surrounding area, or heat island reduction. SportMaster® sports surfaces use only recycled rubber in their cushioned premium tennis court resurfacing systems.

ITF Surface Pace Ratings
Sportmaster® Tennis Court Surfacing Systems Can Be Installed To Meet Specific ITF Surface Pace Ratings of Slow, Medium-Slow, Medium, Medium-Fast or Fast.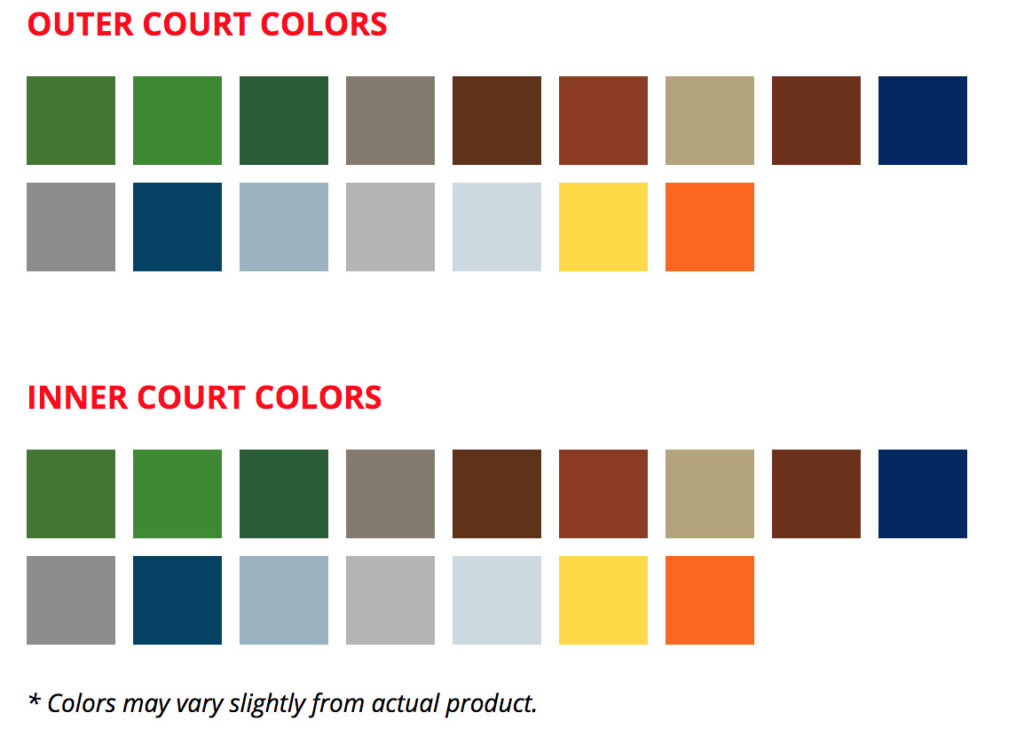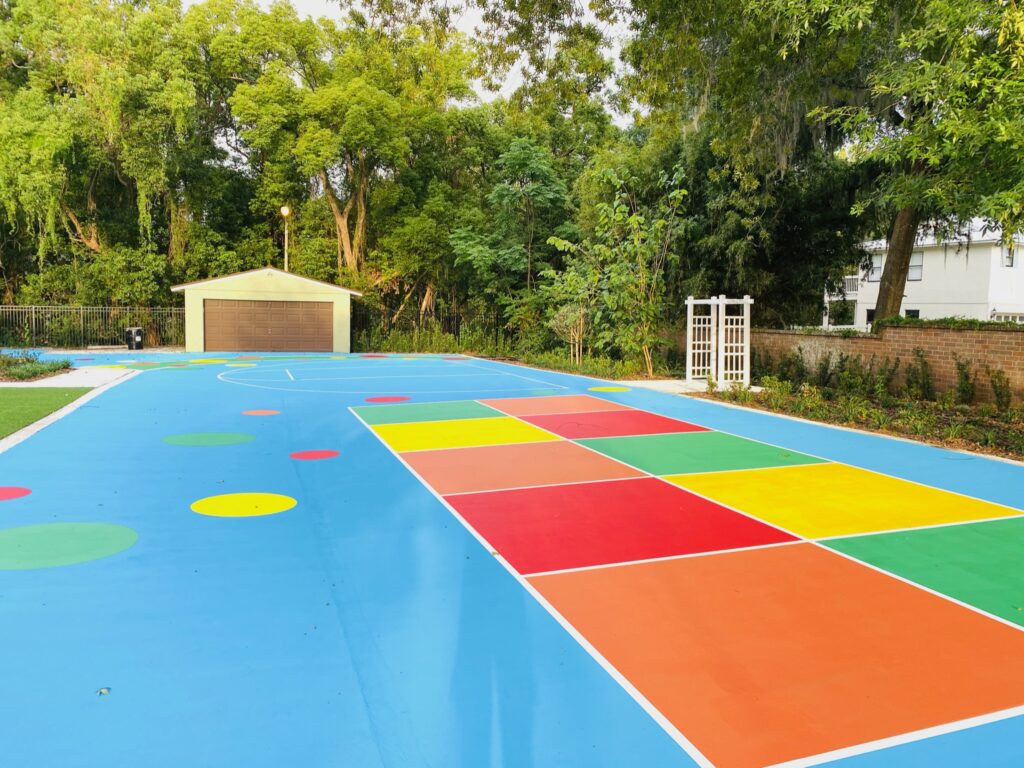 Have Additional Questions?